So My current creature squad is all 100% fully maxed. It consists of:
LC: Great Bear
FR: Goat, Schmooples
BR: Goat, Witherfang
I recently got a third legendary goat from the banished plane. I am debating on replacing Witherfang with him. That would make my team extra tanky... But is it worth it? Is it worth giving up Witherfang for? She is useful for stun and being a quick flanker. Plus I would have to work on my goat, and WF is already fully maxed and forted.
Here is my team completely unbuffed by runes or PVP bonus:
Here they are with WF: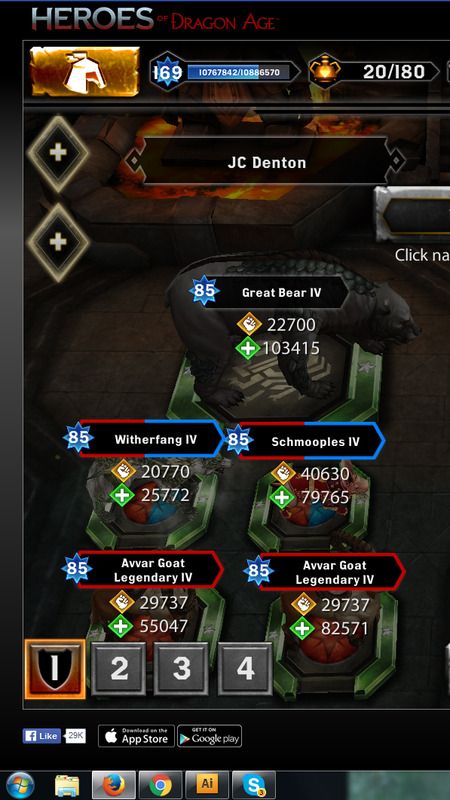 Here they are with the third goat. More health, a touch less power.
What do you guys think? Is it worth it to work on the third goat and replace WF??